Time Series Lab
Find the signal in your time series.
Time Series Lab Software
Time Series Lab is a software program designed to model and forecast structural time series models. These models use advanced techniques but are set to be easy to use. At the most basic level all that is required is some appreciation of the concepts of trend, seasonal and irregular. The hard work is done by the program, leaving the user free to concentrate on formulating models, then using them to make forecasts.
Time Series Lab Articles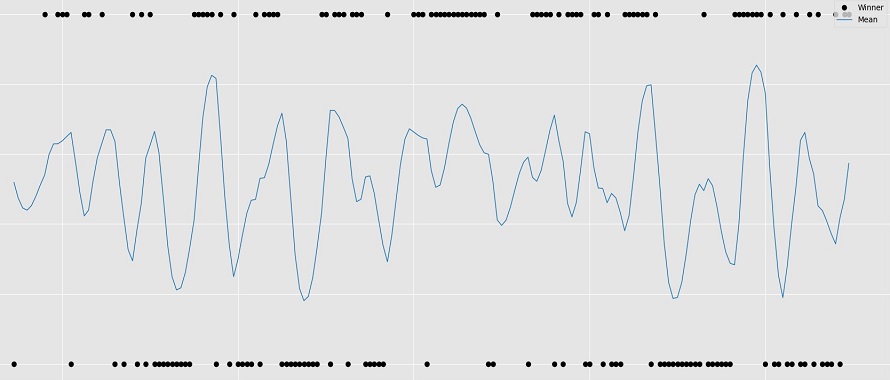 The Time Series Lab Article Series are dedicated to research performed with Time Series Lab software. The scope of the journal includes the analysis and forecasting of a wide range of time series in fields like economics, finance, sports, climatology, biology, and health science.
Our team
Developers with a close connection to academia
R. Lit, PhD
Rutger Lit is a research fellow of Vrije Universiteit Amsterdam and has a PhD in econometrics, specializing in time series analysis. In 2017, he founded Nlitn, a company offering consultancy services. It also offers full data solution packages to meet the data analysis needs of clients. For example, the Time Series Lab software package.
Nlitn website
Professor S.J. Koopman
Siem Jan Koopman is Professor of Econometrics at the Department of Econometrics, Vrije Universiteit Amsterdam. He is also a research fellow at Tinbergen Institute and a long-term Visiting Professor at CREATES, University of Aarhus.
He held positions at London School of Economics and CentER (Tilburg University), and had long-term visits at US Bureau of the Census, European University Institute, and European Central Bank, Financial Research.
Academic website
Professor A.C. Harvey
Andrew Harvey is Emeritus Professor of Econometrics in the Faculty of Economics and Politics, University of Cambridge. He was Professor of Econometrics at the London School of Economics before coming to Cambridge in 1996. His most recent book is a monograph entitled Dynamic Models for Volatility and Heavy Tails.
Academic website
Sign up
Receive updates from Time Series Lab